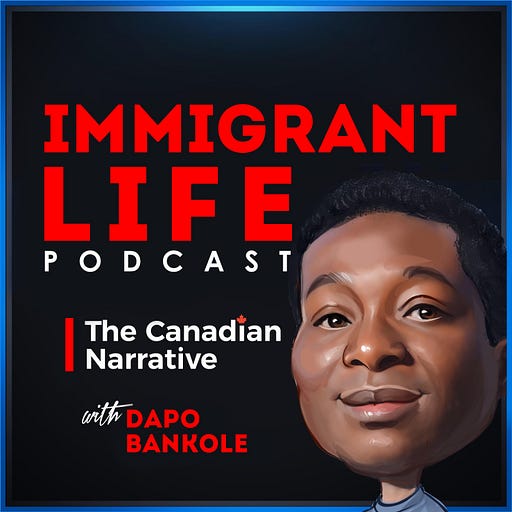 Jan 6 • 7M
ILP 0001: What To Expect from Immigrant Life Podcast
Get the lessons learned, tips, strategies and actionable insights that will help you thrive as a first-generation Canadian immigrant. Enjoy the Canadian Narrative of an immigrant's life.
In this maiden edition, I revealed that my ultimate aim of starting the Immigrant Life initiative is to make the settlement and integration of immigrants into the Canadian society a predictable success. I also lent my voice to why Canada is a great country to live in and why I launched this podcast on Canada day, July 1, 2018, even with its imperfections.
Oh yes! I  made a bold promise - that as a listener, you will walk away from every episode with tips, strategies and actionable insights that you can put into practice in your specific circumstance.
Finally, I let you know that to start with, I will publish a new episode every week but I want to know what you want to see on the show and how frequently you want it. To do that, please visit immigrantlife.ca and provide your feedback, suggestions, and thoughts.