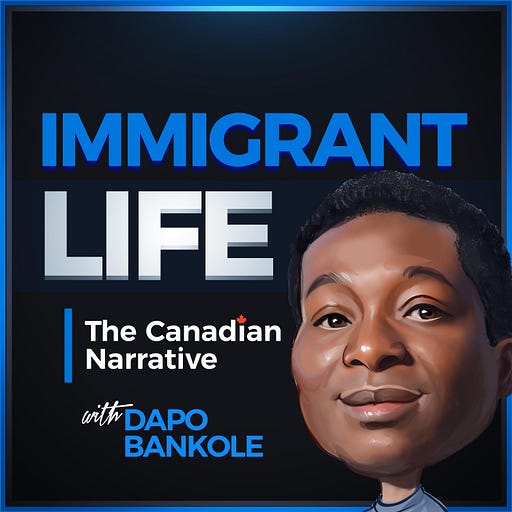 Nov 19, 2019 • 58M
ILP-0054: Canadian Immigration - Q and A Time with Ugochi Agbo
Get the lessons learned, tips, strategies and actionable insights that will help you thrive as a first-generation Canadian immigrant. Enjoy the Canadian Narrative of an immigrant's life.
Want to immigrate to Canada? Got challenges with your immigration efforts? Licensed Immigrant Life community members can help!
When I started the Immigrant Life Podcast, my intention was to focus strictly on Canadian permanent residents at home or abroad who are passionate about sourcing credible information that will help them thrive in Canada. However, over time several people have continued to contact me requesting information about HOW they can move over to Canada successfully. Some even ask me questions about WHAT to do about their current immigration challenges. Unfortunately, I have often turned these passionate members of my community away insisting that I am not an immigration consultant. Well, that has not worked because I still face the same questions. In order to cater to this segment of the community, in this episode I interviewed a licensed immigration consultant, Ugochi Agbo who is also a member of the community. She answered some crucial questions that people ask and I enjoyed myself listening to her! I am sure you will also enjoy the same!