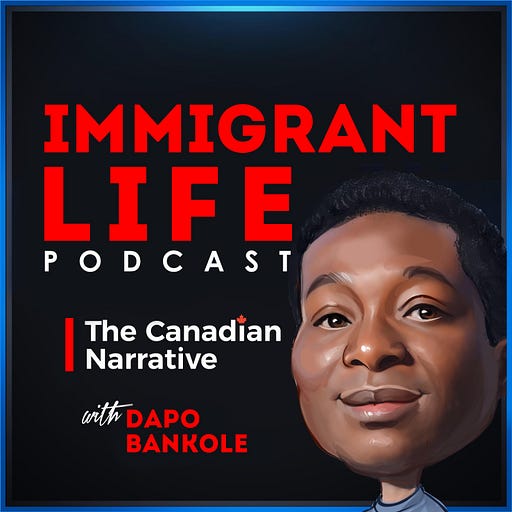 Mar 12, 2020 • 28M
ILP-0102: How To Treat A-Players
Get the lessons learned, tips, strategies and actionable insights that will help you thrive as a first-generation Canadian immigrant. Enjoy the Canadian Narrative of an immigrant's life.
"A Players are self-motivated, work for passion, and find purpose in the process itself." - Rick Crossland
Who is an A-player?
My parents raised myself and siblings up focused on two cardinal points - character and competence. The character first - then competence. Those two things are the cardinal points for being successful in life and becoming responsible citizens in the community. For me, if you have those two, you are an A-player. You are a person of integrity (who you are when no one is looking), you have empathy and are great at what you do. You don't make excuses. You miss it, you own up and don't blame others for your own errors. They motivate and inspire others, are open-minded and would even go beyond the normal tenets of their jobs to ensure the team or organization gets the results it desires.
In his book, "The A-player", Rick Crossland defines an A-Player in six different ways:
1. An employee who is in the top 10 percent of their profession on an industry-wide basis for the salary paid.2. A person on your team whom you would enthusiastically rehire.3. The employees at an enterprise who drive all the profitability and growth.4. A person of high integrity who delivers on commitments.5. The employee every organization covets.6. The employee who fits your company culture and models your core values and behaviors.
So how should organizations treat them? Like demigods? No.  Appreciate them, reward them, praise them, pay them right, acknowledge them.
According to David Wayne Handley (a Facebook user having a common friend with me), "'A-Players' know their worth and are always working on themselves to improve. You must have enough discernment to reward and promote them before they ask for it. They would rather seek their desserts elsewhere, a risk, for certain, but they wouldn't be A-players if they didn't take risks. The moment you take their contribution for granted, they're gone."