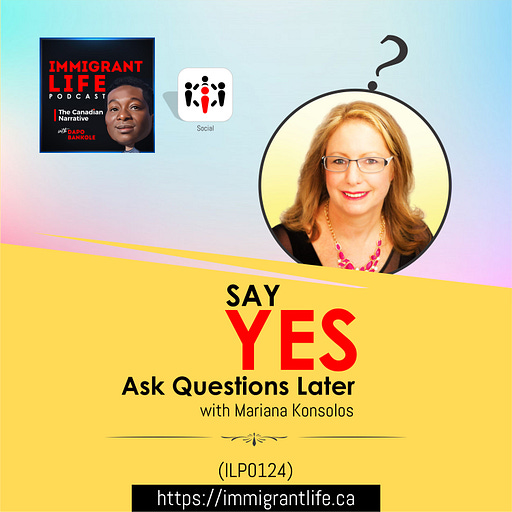 May 23, 2020 • 38M
ILP-0125: Say Yes Ask Questions Later With Mariana Konsolos Part 2
Get the lessons learned, tips, strategies and actionable insights that will help you thrive as a first-generation Canadian immigrant. Enjoy the Canadian Narrative of an immigrant's life.
This is part 2 - the concluding part of my fun interview with Mariana.
Enjoy and take advantage of the lessons in this interview.
Say YES to yourself!