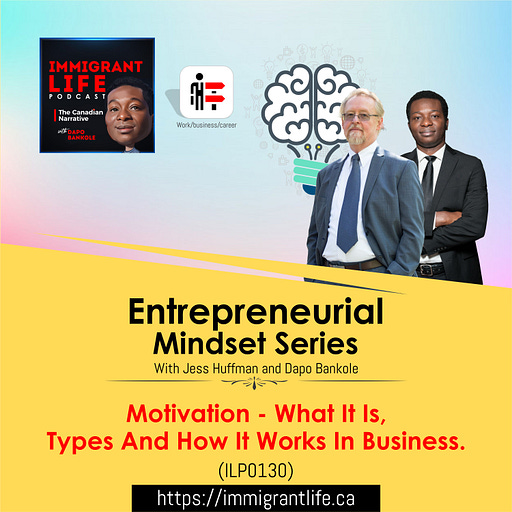 Jun 9, 2020 • 47M
ILP-0130: EMS - Motivation: What It Is And How It Works In Business
Get the lessons learned, tips, strategies and actionable insights that will help you thrive as a first-generation Canadian immigrant. Enjoy the Canadian Narrative of an immigrant's life.
Motivation is one word that is freely thrown around at almost everything. From motivational speeches, to motivational videos, motivational speakers and even motivational books. There are loads and loads of places where the word motivation shows up. 
But what exactly is motivation? What is the relationship between motivation and your business? Does your b…
Listen to this episode with a 7-day free trial
Subscribe to The Immigrant Life to listen to this episode and get 7 days of free access to the full post archives.