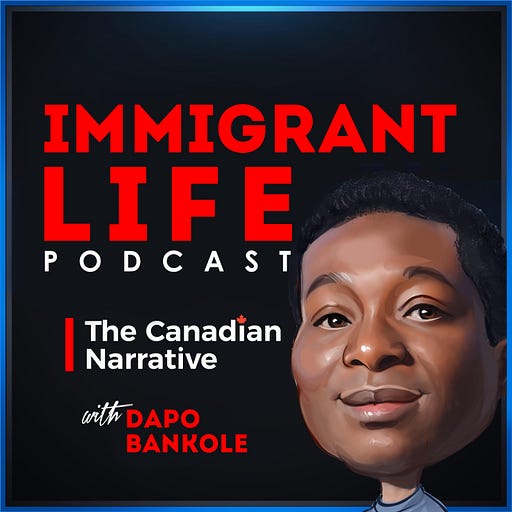 Mar 6, 2020 • 25M
ILP0098: When Does Creating A Targeted Resume Become A Lie?
Get the lessons learned, tips, strategies and actionable insights that will help you thrive as a first-generation Canadian immigrant. Enjoy the Canadian Narrative of an immigrant's life.
"The brick walls are there for a reason. The brick walls are not there to keep us out. The brick walls are there to show us how badly we want something."—Randy Pausch
It's okay to use flattery words to describe what you did, what you do or your achievements. It's also okay to sprinkle or embed keywords and keyword ideas that you lifted from the job description. That is expected and that is the standard if you want to gain entry to most Canadian establishments. Because certain roles have way more applicants than the number of available spots to be filled, employers now use what is called ATS - Applicant tracking system to filter out those whose resumes do not match.
So when do targeted resumes become a lie? When you are unable to demonstrate your ability to do what you indicated on your resume. Then you lied. If you didn't do it, it should not be on your resume. It's that simple but I know that when you are under pressure for a good-paying job, it can become complex. Regardless, stay on the side of the truth! Every time.
A little about ATS systems
Some people think the function of the ATS is to highlight the matching candidates. Yes, in theory. In reality, a significant part of its function is to weed out candidates who do not qualify. Once that is out of the way, the hiring manager and team now have a good opportunity to spend time looking through what is left of the lots. So it saves them time and makes the hiring team look good but not you...especially if the ATS gets on your case by filtering you out! Yes, this happens more time than you'll care to know! But that is just a test of your commitment to getting a job!
What do you need to do in order to beat ATS systems? I found the answers on a blog post by a company called Jobscan. Actually, you can use the company's software to optimize your resume for a specific job description. Head to https://www.jobscan.co/
Here are 9 ways to beat the ATS*.
Carefully tailor your resume to the job description every single time you apply.

Optimize for ATS search and ranking algorithms by matching your resume keywords to the job description

Use both the long-form and acronym version of keywords (e.g. "Master of Business Administration (MBA)" or "Search Engine Optimization (SEO)") for maximum searchability

Use a chronological or hybrid resume format (avoid the functional resume format)

Don't use tables or columns as they often cause major parsing errors

Use a traditional resume font like Helvetica, Garamond, or Georgia

Don't use headers or footers as the information might get lost or cause a parsing error

Use standard resume section headings like "Work Experience" rather than being cute or clever ("Where I've Been")

Save your file as a .docx if possible
Source*: https://www.jobscan.co/blog/8-things-you-need-to-know-about-applicant-tracking-systems/